Directors Sabaah Folayan and Damon Davis spent more than a year in Ferguson after the death of Michael Brown, bearing witness to the protests that followed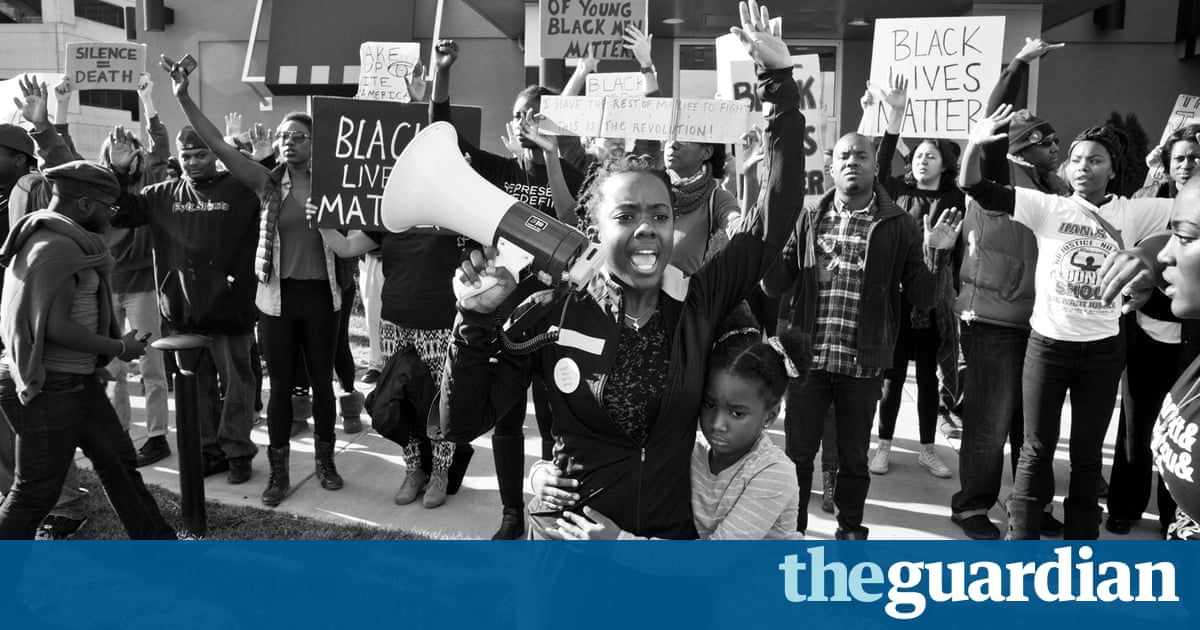 Three years ago this month, Michael Brown, an unarmed black man, was shot dead by a police officer in Ferguson, Missouri. His death prompted demonstrations, heavy-handed policing, violence and, eventually, national outcry.
Whose Streets?, from film-makers Sabaah Folayan and Damon Davis, follows that arc as it unfolds, from the frontline of the protests to the behind-the-scenes of activists homes.
The documentary is released on 11 August Brown was killed on 9 August 2014 and offers a brutal assessment of the treatment of black people by police in America. Folayan, who grew up in Los Angeles, and Davis, who is from St Louis, spent more than a year on the ground in Ferguson.
I wanted to go and bear witness, Folayan told me. My main agenda going in was really just to provide an outlet for people to tell their stories, for people to know that their stories were important, that their stories were valuable, that somebody was listening.
The result is a strikingly intimate film. Whose Streets? debuted at Sundance in January, where it received rave reviews. The Guardians Jordan Hoffman gave the film five stars, praising an outstanding and incendiary documentary that does a tremendous end run around mainstream news outlets.
The depth of the relationships Folayan and Davis were able to establish with the people they met is immediately apparent. From scenes of nursing student and activist Brittany Ferrell interacting with her daughter, Kenna, to Copwatch videographer David Whitt trying to explain to his toddler son why he has to leave their home to go out and protest, the viewer is given a rare look at what activists lives are like away from the frontlines of protest.
For Folayan, making the film was a transformative experience. Witnessing the response to Browns shooting, both publicly and by the police, changed her perspective on attitudes to race.
A lot of the officers you could feel it was personal, she said. Many of them seemed to relish their job. You really start to understand that racism is not necessarily just being perpetuated by ignorance or misunderstanding, but that actually there are some people and they may not represent everyone, but there are enough of them who are really deriving a sense of gratification from implementing and maintaining this hierarchy.
In the same way Whose Streets? offers an intimate look at the people caught up in the events in Ferguson, its presentation of the violence between police and protesters is up close and personal.
Filmed on the frontline of clashes, the footage is at times terrifying. Whose Streets? captures the explosions, the teargas and the marauding military-style police vehicles in hair-raising detail. At the same time, the film manages to show the anger and sense of outrage that the heavy-handed response provoked.
One of the many striking moments in the film is an incident where police officers confront a group of black men, who are in their own yard, and order them to go home before appearing to hurl teargas in their direction.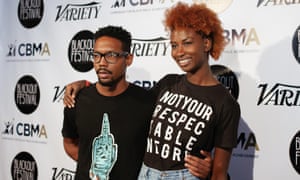 Read more: https://www.theguardian.com/film/2017/aug/11/ferguson-documentary-whose-streets-michael-brown-race-protests